LEZYNE MACRO DRIVE 1100 LUMENS 45 OMR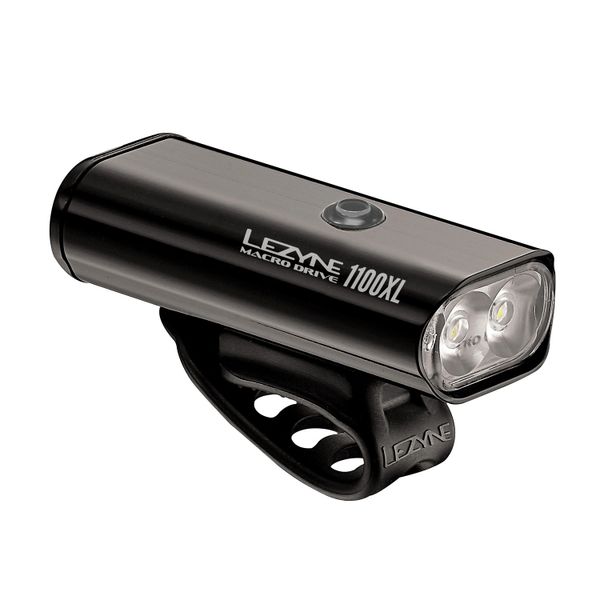 LEZYNE MACRO DRIVE 1100 LUMENS 45 OMR
Front Light Features:
CNC aluminium construction
Memory mode
MOR lens
Waterproof
Simple strap mounting
Intelligent power indicator
Side visibility
Maximum Output: 1100 lumens
Modes: 7
Running Time: High: 1.2 hours; Low: 78 hours
Battery Type: Li-Ion
Battery Included: Yes
Battery Level Light: Yes
Battery Position: Internal
Charge Time: 4 hours
Power Plug Type: USB
Bulb Type: LED
EU Plug Supplied: No
US Plug Supplied: No
Weight: 195g
Technologies:
MOR (Maximum Optimal Reflection) Lens: The Lezyne LED lamps are equipped with the newest MOR lens techniques. MOR lenses are optimised to maximise the light output, light beam and the lumen efficiency. The MOR lens is constructed in such a way, that the light rays have a wider and longer range. The beams are projected in a wide range, not in a straight line. This guarantees a view of 180 degrees.