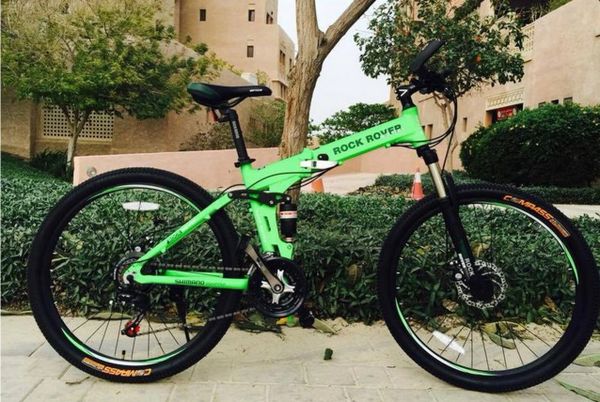 Rock Rover Mountain Bike
Lock-out fork you can lock for road and open for off road also power is adjustable.
FULLY FOLDABLE AND WHEEL ARE REMOVABLE.
Gears:Rear gear SHIMANO Tourney TZ at the rear and TX At the front.
Disc brake:High quality Disc brake front and back.
Shifters SHIMANO E51.
Wheel:Both wheel is quick release so you can take of them easily to put it in your small car.
Weight:Steam,saddle post,Handel bar,pedals crank am,headsel,rims ALL ALUMINUM.
Tires:Designed For mountain and Street (SMTB) Compass.
Size 26 inch. Frame size 18.5 is good for height 155 to 175cm.